Make anything
The most versatile appliance in your kitchen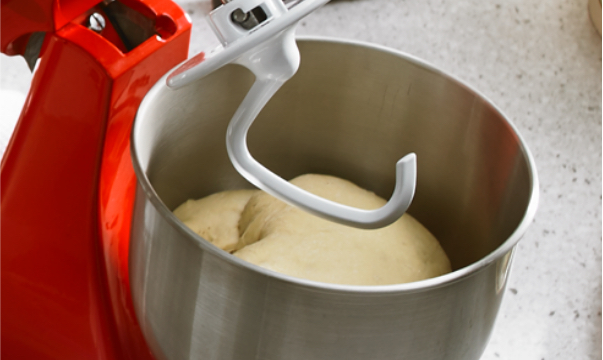 DOUGHN'T WORRY,
BE HAPPY
The dough hook is perfect for kneading all kinds of dough. Use it for making pasta, pizza and bread.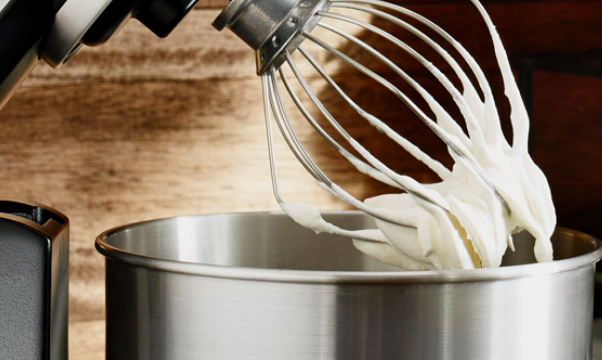 WHISK AWAY
Grab the wire whisk when you need to incorporate air into your mixtures.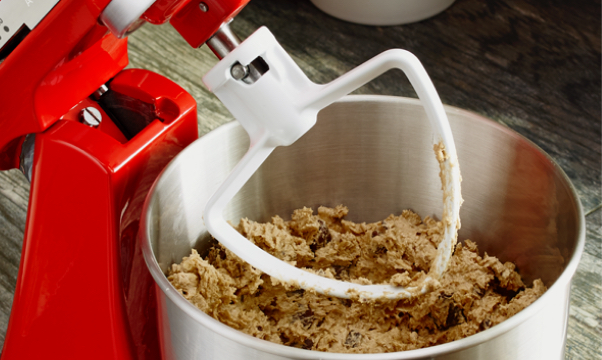 FLAT OUT THE BEST
The flat beater tackles heavier mixtures and gives you the right consistency for everything from mashed potatoes to frostings.
Fits in your life
The mini is a neat answer for people who love our stand mixer but have a small or shared kitchen. If you work in a tight space or need to store it easily, this is the model for you.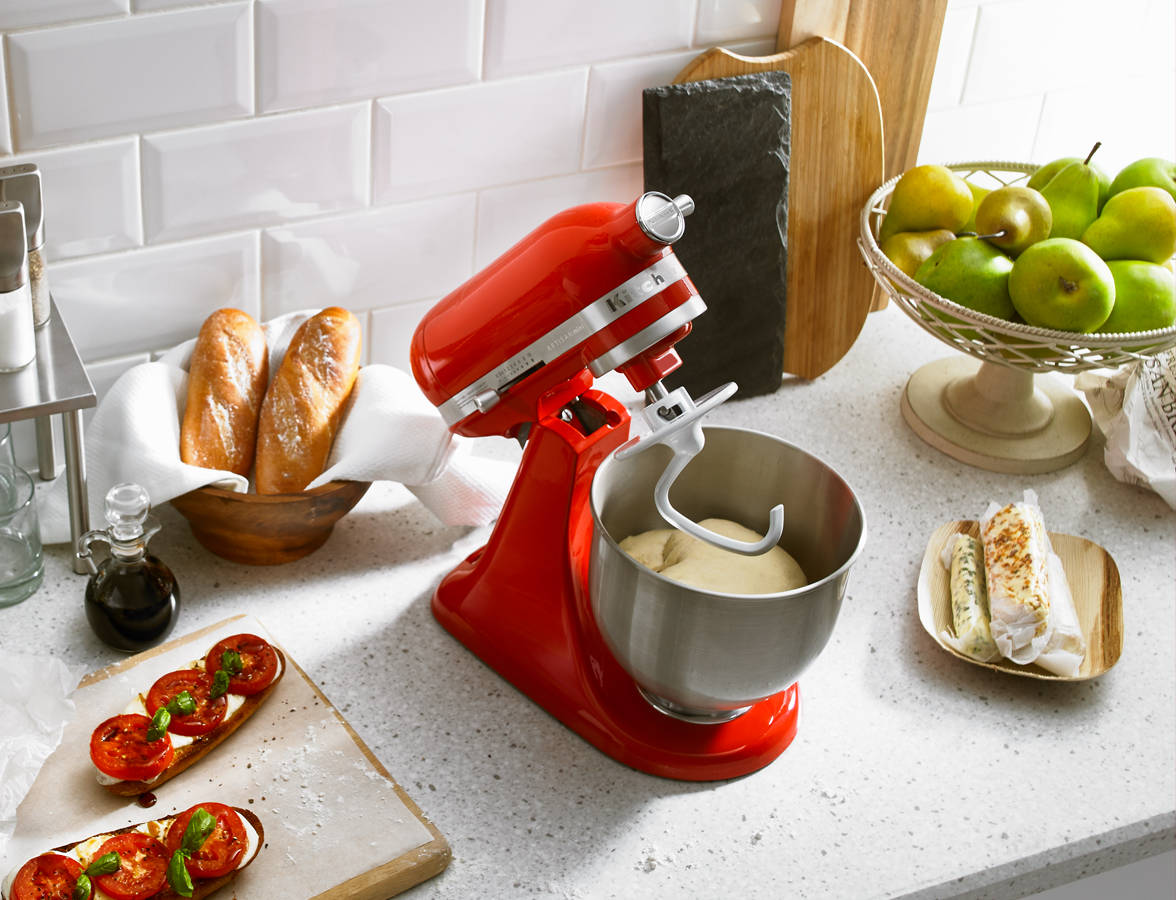 The fun in functional
With our smooth, rounded tilt-head design available in 9 different colours, you'll find the perfect mixer for you.
Elegant, easy to use and quick to clean. Spend more time baking and cooking instead of going through the user manual.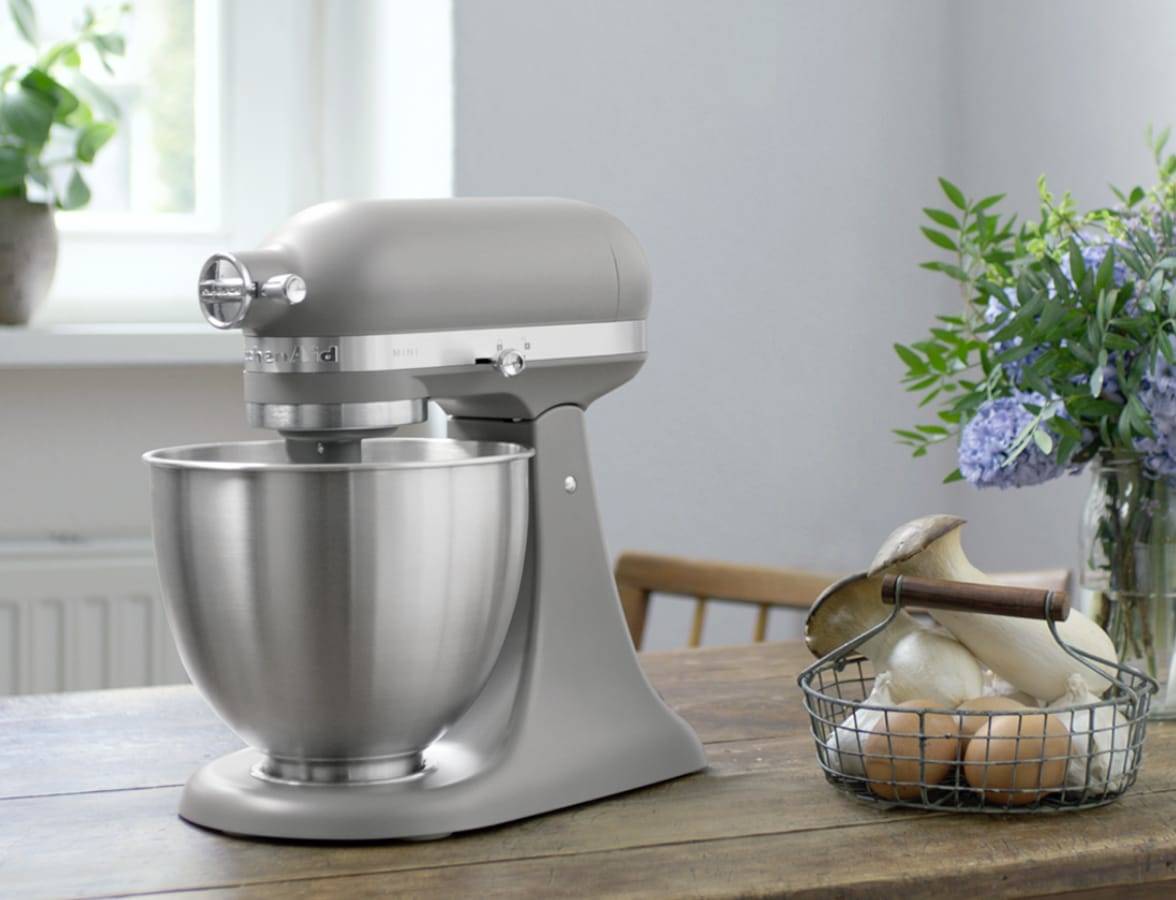 Do the twist
It's never been easier to add ingredients into your mixture, thanks to the original planetary action of our stand mixer. Low-effort and high-quality results go hand in hand.
The beater rotates in one direction while its whisk turns in the other, constantly pushing ingredients towards the centre of the bowl.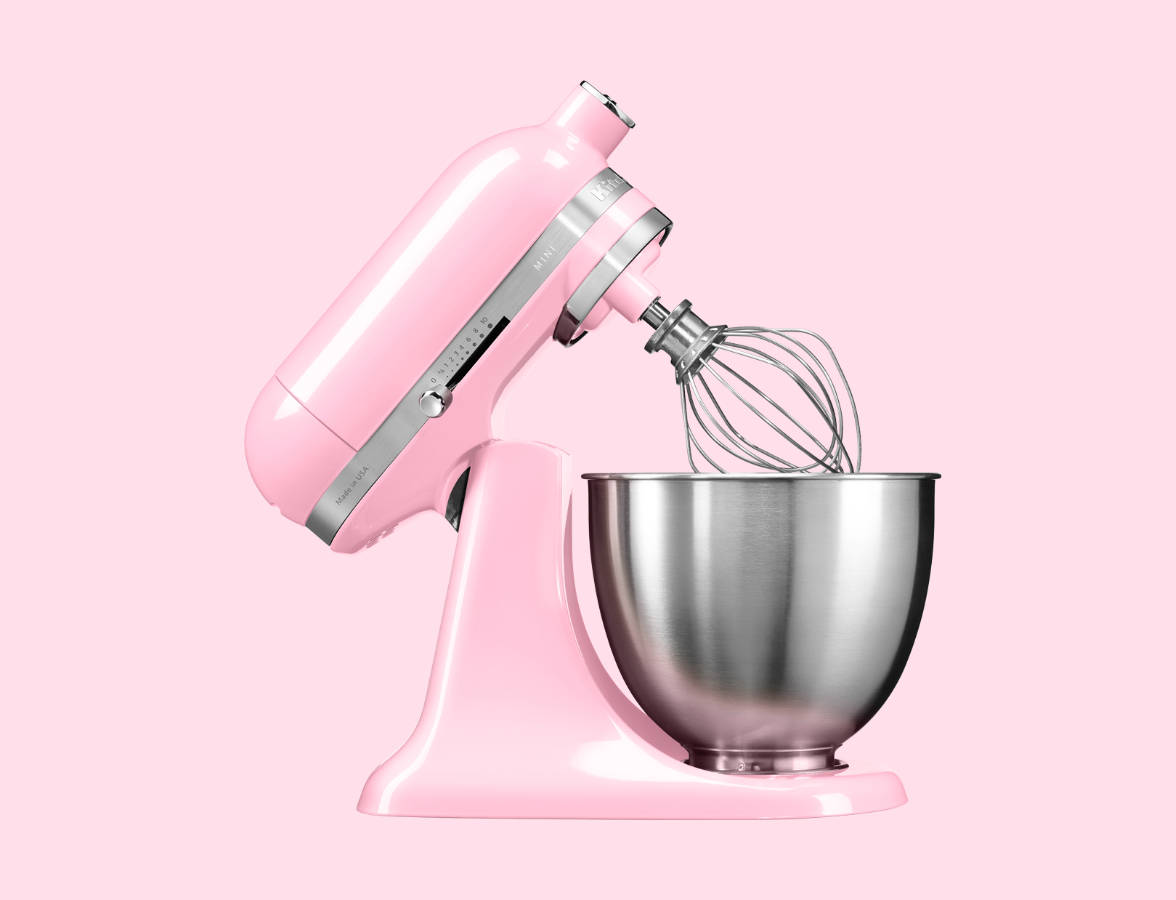 Built to last
Our stand mixers are built from the toughest materials and can take on any recipe you throw at (or in) them. What recipe will you challenge your stand mixer with?
Our stand mixers can withstand anything from sticky mixtures to compact doughs. So, don't be shy. Give your stand mixer a challenge.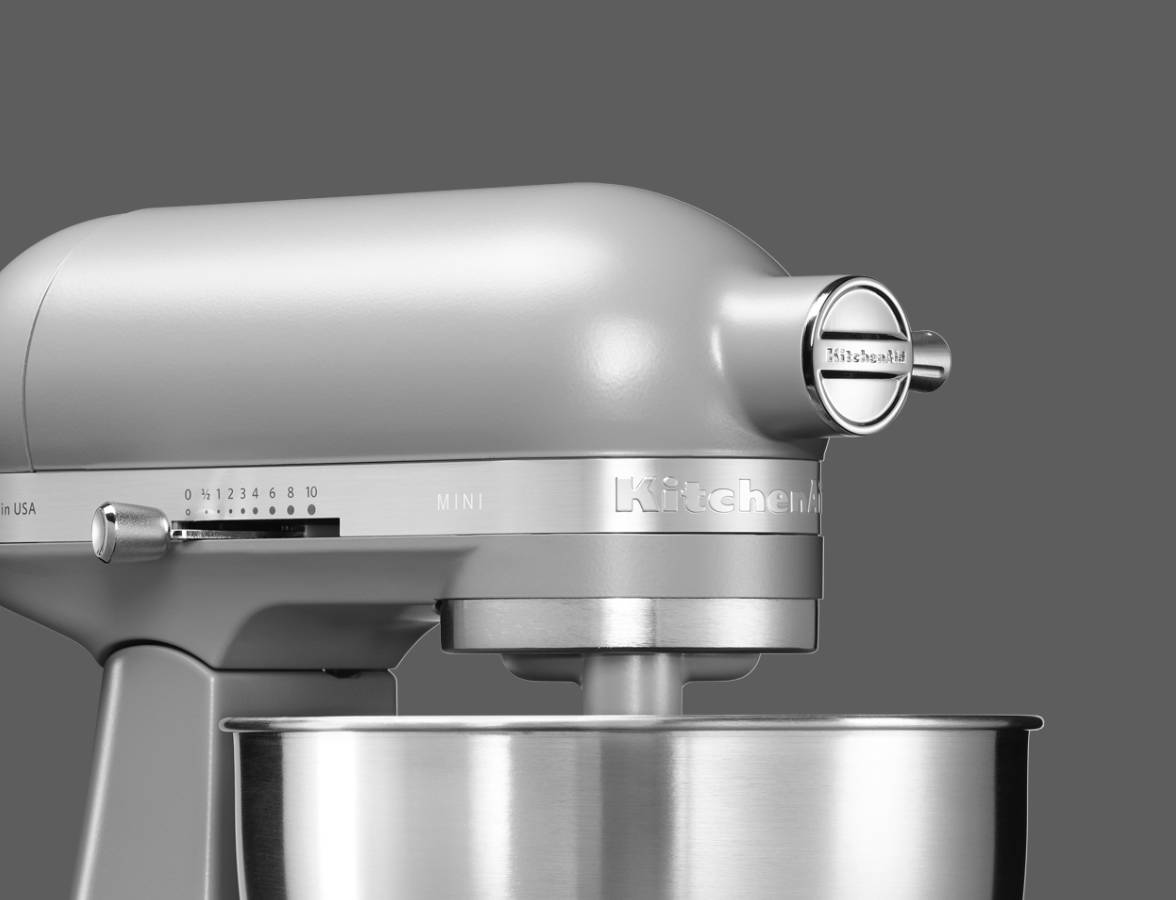 What's in the box?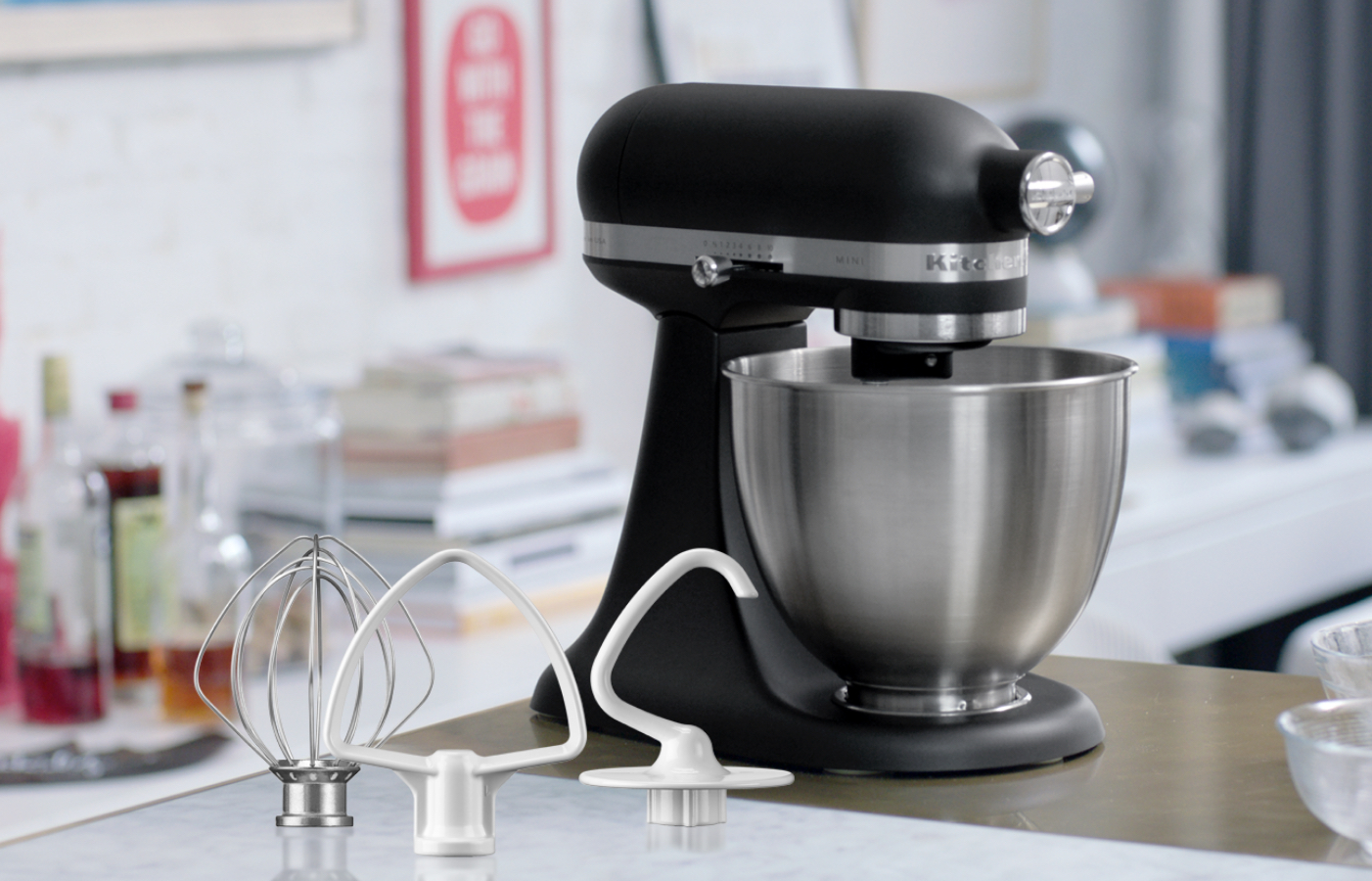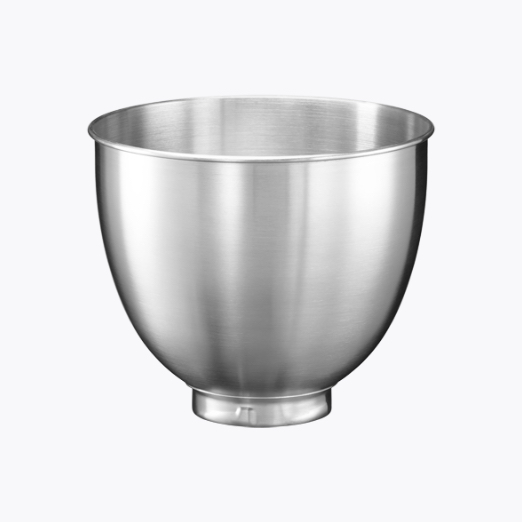 3.3L Stainless Steel Bowl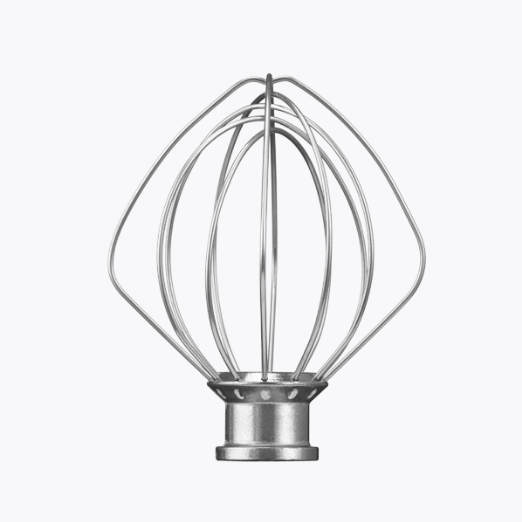 Wire Whisk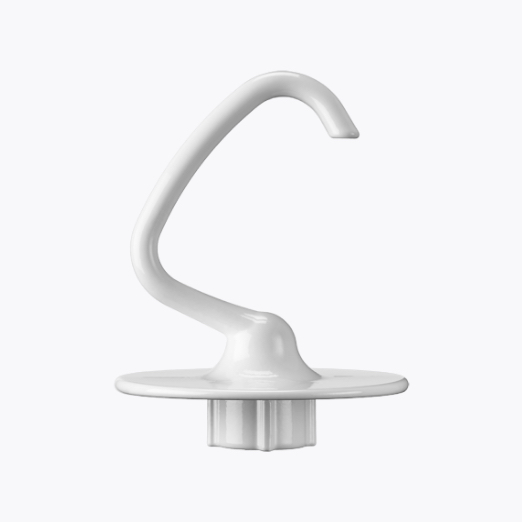 Dough Hook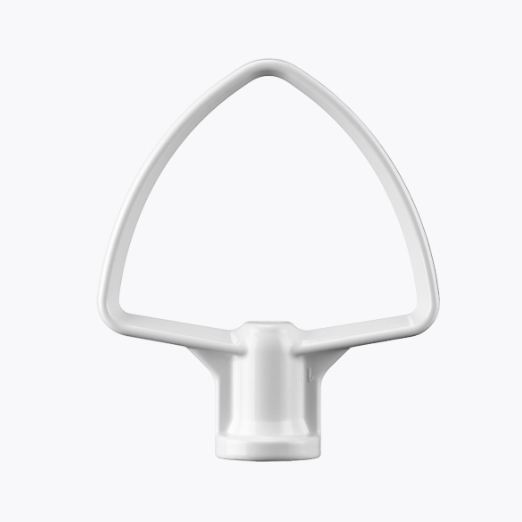 Flat Beater
How big is this stand mixer?
Compare the mini with the rest of the family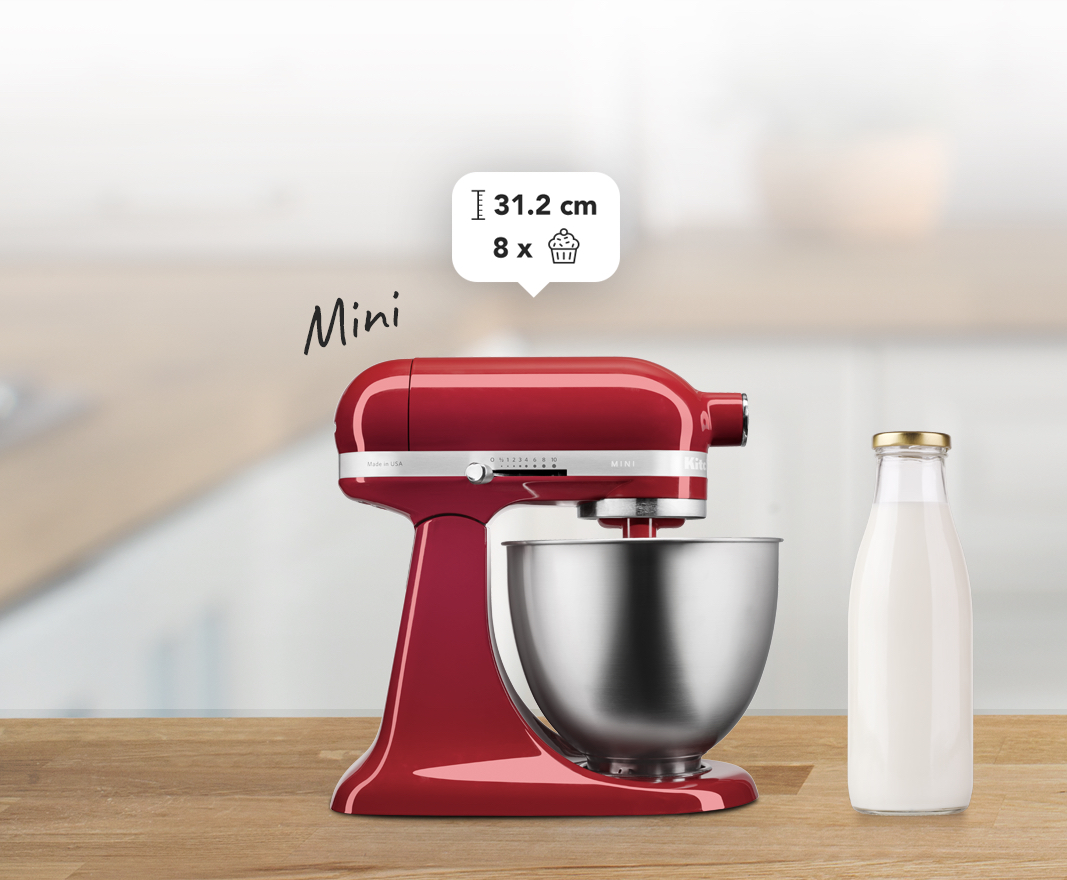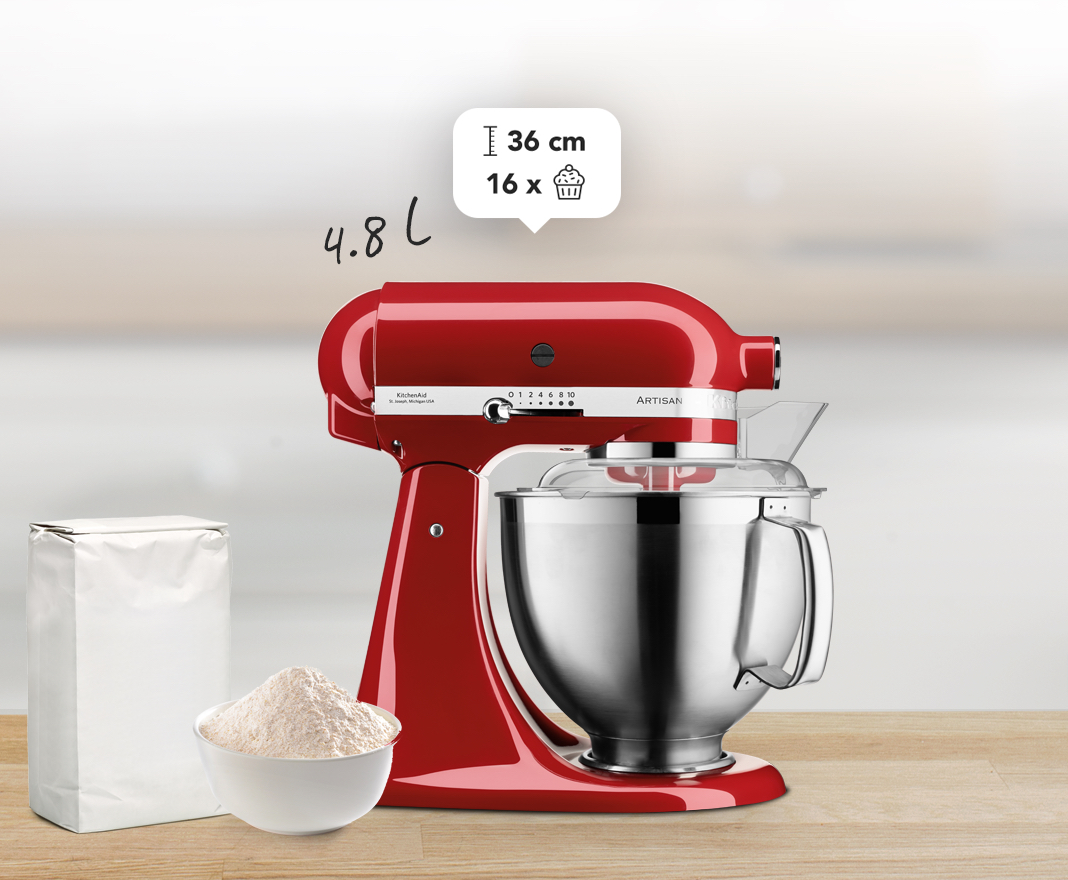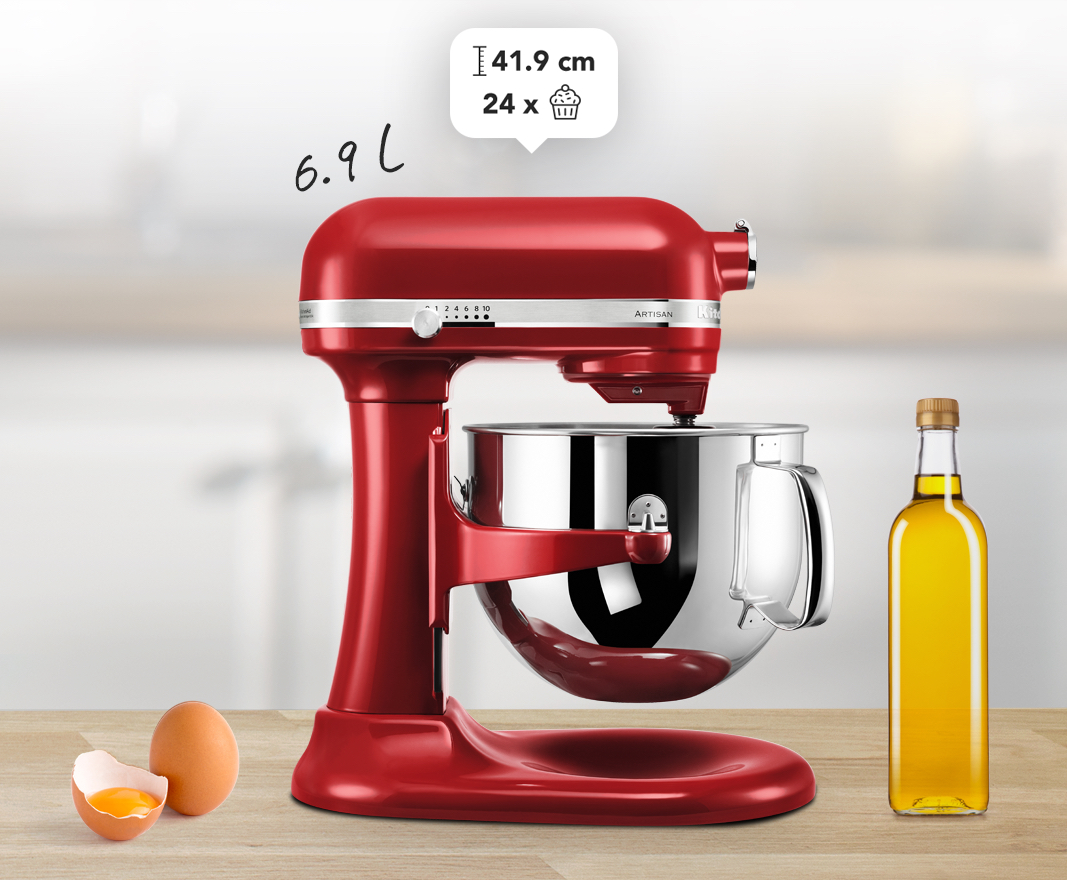 3,3 L STAND MIXER 5KSM3311X
Built in iron and and with all the accessories, this 'mini but mighty' mixer comes in a selection of beautiful new colours, too! The KitchenAid Stand Mixer became legendary because of its "planetary action'': special engineering whereby the beater rotates in one direction while whisking and turning in the other. This pushes ingredients to the centre of the bowl, creating our trademark results: beautiful batters, doughs and blends. This new Mini Mixer is just as versatile as its bigger brother, the 4. 8L Stand Mixer, whipping up the same recipes in slightly smaller quantities (3. 3L), but an ideal size for urban lifestyles. Cast-iron construction is what makes it so robust and reliable; a powerful motor drives the attachments and accessories for flawless performance. From cup-cakes to brownies, bagels and burgers… this mini, mighty machines does it all! Cooking is a multi-stage process, hence why the Stand Mixer is designed to be the most versatile kitchen tool. A wide variety of attachments and optional accessories all plug into the single, multi-purpose hub. This allows you to mince meat, slice vegetables, roll or cut pasta, squeeze, chop and process food, transforming your Mini Stand Mixer into an real workhorse! Its hub fits all current classic Stand Mixer attachments.